Events
The Colonial Plaza Hotel has four function rooms that can accommodate up to 800 people with all the necessary infrastructure. Comfort, quality and practicality are also present in the area of ​​events. We also have a large tent next to the outdoor pool, where we organize gatherings and barbecue.

Full Business Center! Know our options and ask for a quote.

Gold Auditorium accommodates up to 400 people at banquet tables and 800 people in auditorium format. Perfect space for parties or lectures, workshop among other corporate activities.
Emilio Ribas Room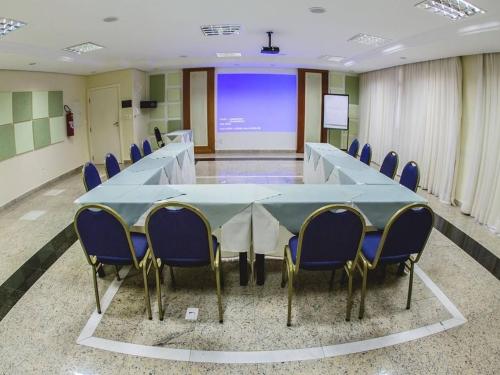 Size: 76 m2
Auditorium seats 60 people
Fishbone accommodates 25 people
U-shaped table seats 20 people
Hall Square
Size: 167 m2
Auditorium seats 120 people
Spine of Fish accommodates 60 people
U-shape accommodates 40 people
Colonial Hall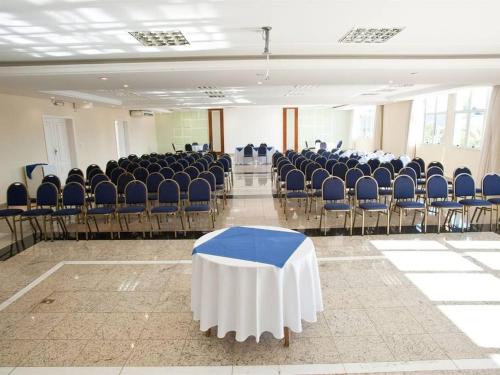 Size: 242 m2
Auditorium seats 300 people
Fishbone accommodates 150 people
U-shape accommodates 75 people
Gold Auditorium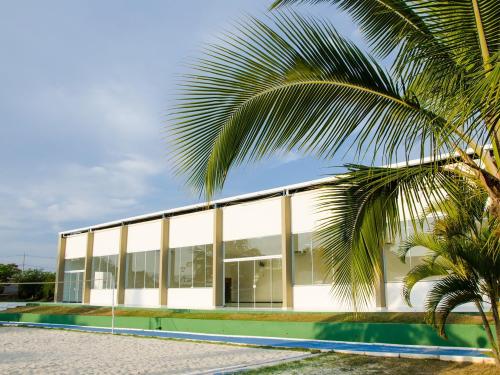 Size: 750 m²
Large and sophisticated auditorium ideal for training, workshops, weddings, birthdays, dances and gatherings in general.
Capacity for up to 800 people in auditorium and 400 people in round tables.